Jersey and Guernsey concern over new USA finance law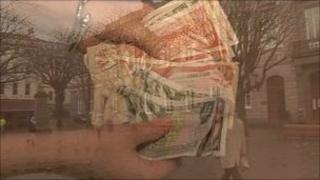 Jersey and Guernsey's finance industries are being warned they may have to check how new financial laws in the United States could affect them.
The USA has introduced a law designed to protect investors.
The law is known as the Dodd-Frank Act and requires some finance companies to register with the US securities and exchange commission.
Companies may have to register even if they do not have a presence in the United States.
According to Jersey regulatory expert John Roche, until this legislation came in finance companies could rely on a Private Investment Exemption and could avoid registering.
Mr Roche said that given the Channel Islands strong international business links the finance industry will have to look very hard at what may be required now.
Some exemptions exist depending on how many US clients there are and the type of advice they give.
He was explaining the changes at a seminar for Jersey Finance Limited and warned the changes could be costly and the responsibilities tougher.