Islanders in Jersey urged to report child abuse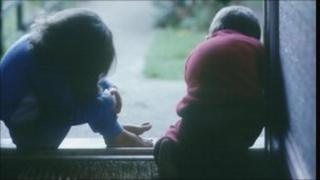 People need to be alert to signs of child abuse in Jersey, and report it to a children's charity helpline.
The Jersey Child Protection Committee has joined forces with the NSPCC.
The charity said it has not had as many calls from Jersey as it would like, and hopes teaming up with the local committee can help raise awareness.
John Cameron, head of the NSPCC helpline said he hoped more tragic cases of abuse could be avoided in Jersey.
Mike Taylor, who chairs the Jersey Child Protection Committee, said people should save the helpline number in their phone so if they have any worries they can call in confidence.
People can contact the NSPCC helpline for advice on any child related matter, whether it's a serious concern about child abuse, or advice about a child's welfare.
John Cameron said: "By calling the helpline, people can check out their concerns, be provided with advice on how to help a child directly or ask us to seek help on their behalf.
"Those who are worried about a child are often unsure about next steps to take, and the helpline offers confidential support and guidance and can assess if a case needs further investigation or needs to be referred for action." he said.
The helpline number, 0808 800 5000, is free to call, and is open 24 hours a day.