Former Odeon Jersey demolition refusal a 'huge blow'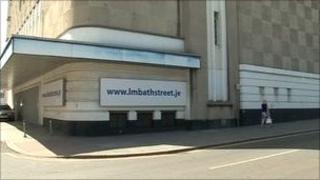 The refusal to allow the former Odeon in Bath Street to be knocked down has been described as a huge blow to Jersey's building industry.
Chairman of the Jersey Construction Council Martin Holmes said it starved the industry of much needed investment.
Plans to turn the cinema into flats and shops, investing £40m in the area, have been withdrawn by its owners.
This decision came after the Planning Minister, Senator Freddie Cohen, refused to lift its protected status.
Senator Cohen said he wanted to give the building a chance to survive and only if there was an outstanding design would he consider allowing it to be knocked down.