Jersey surfers express concern at lifeguard plan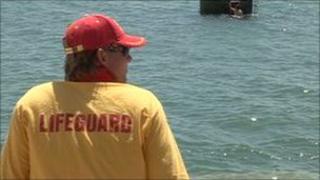 Surfers have expressed concern about plans to alter the beach lifeguard system in Jersey.
The States are reviewing the system that has been in place for 50 years as part of an island wide spending review.
The Jersey surfboard club said replacing the existing Australian lifeguard system has not been properly thought out.
Senator Alan Maclean said it was at the review stage at the moment, involving groups including the RNLI.
Nick Durbano, a former chairman of the Jersey surfboard club, said it was not clear how replacing the current service would benefit the island.
He said: "If they are to reduce the number of staff on the ground that is a major concern.
"But also the quality of the lifeguards that would be coming in, are they seasonal or do they do it all year round?
"Are they seasoned experts or are they youngsters doing a stop gap?"