Jersey unemployment numbers fell by 100 in December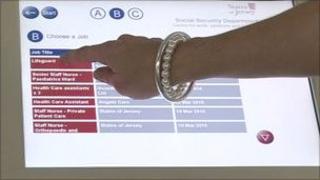 The number of people without a job in Jersey fell over Christmas.
There were 100 fewer people registered with the Employment and Social Security Department than in November, which put the total at 1,210.
It is at its lowest total for six months but is still 90 people higher than the previous December.
The latest figures show almost two thirds of those on the department's books were getting Income Support, a total of 840 people.
A quarter of those defined as actively seeking work were teenagers aged between 16 and 19.
Of the 320 teenagers, 140 were on the Advance to Work Scheme.
But the Skills Executive is encouraged by the figures and says almost half of those who came off the register in December were aged between 16 and 24.
Overall about a third of those out of work are in what are known as Elementary Occupations.
Those include farm workers, postal staff, those in catering and hospitality and cleaners.