New car parks to open at Ann Court in Jersey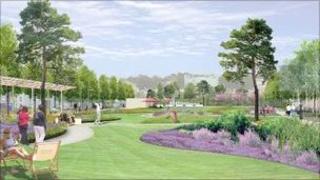 Two new car parks are to open at Ann Court in St Helier on Sunday.
One of the car parks will have about 130 long-stay spaces for commuters, the other has nearly 50 short-stay spaces for shoppers.
The opening on Sunday coincides with the closure of the remaining small car park next to Gas Place as a new town park is being built there.
The transport department has advised people to leave extra time for their commute because of the changes.