Jersey gets a bank holiday for the royal wedding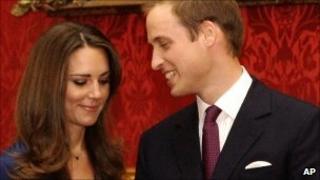 The day Prince William marries Kate Middleton will be a public holiday in Jersey.
Friday, 29 April will be a day off for public workers and some private companies.
The Chief Minister, Senator Terry le Sueur, said despite an extra cost to the public, granting a bank holiday was the right thing to do.
He said: "The additional cost is £150,000, being met by departments. There is also a cost to business."
Senator le Sueur said: "That is something we have to balance against our pride in the Royal Family and the fact that royal weddings of this nature are not something that happen on an annual basis.
"When they do happen on an occasional basis they deserve the attention, ceremony and celebration such as this one does."
An announcement is expected soon from the education department about their plans for school holidays at that time.
Three fee paying Catholic schools in the island have already confirmed they will be giving students the day off.
De la Salle, FCJ and Beaulieu have decided to stay closed for the day which would otherwise have been the first day back after the Easter holidays.
The Boards of Governors said the decision was partly due to many families wanting to go to the celebrations in London, or take advantage of the two bank holidays for family holidays.