Trinity Rector named acting Jersey Dean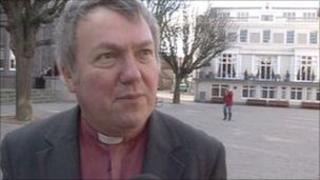 The Rector of Trinity will be Jersey's Acting Anglican Dean for the next three months.
The Reverend Canon Geoff Houghton will be deputising for the Very Reverend Bob Key as head of the island's Anglican Church.
Mr Key will be on sabbatical until April.
Mr Houghton has been given permission to lead prayers in The States of Jersey but will not be able to join any debate.
The Dean of Jersey has a seat in the States of Jersey as a non-voting member.