Jersey film-maker gets BAFTA short film nomination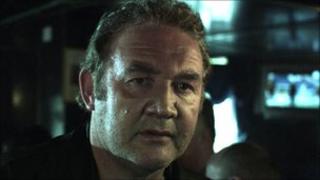 Jersey born film-maker, Michael Pearce, has been nominated for a short film award at the 2011 British Academy of Film and Television Awards (BAFTA).
His film, Rite, is one of five to be short listed for the prestigious award.
Mr Pearce won the Islanders Award at the Branchage Jersey international film festival in 2008 for his previous film, Madrugada.
He used the £10,000 prize money from that to help finance the production of Rite.
Rite tells the tale of a man desperate to prove he has changed.
Mr Pearce wrote and directed the film which was produced by Ross McKenzie and Paul Welsh.
In a statement Branchage festival organisers said they were 'delighted'.
"Branchage strives to be fertile ground for new film-makers and the festival team are delighted to see Michael's career blooming.
"We wish Michael the best of luck for 13th February," it read.
The other films in the best short film category are Connect, Lin, Turning and Until the River Runs Red.
As BAFTA nominees, the film-makers will be invited to attend the award show at London's Royal Opera House on 13 February.