Jersey man chosen to plan Dance World Cup Disney parade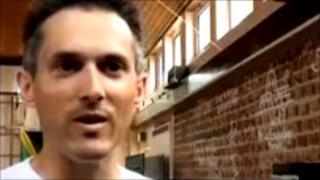 A Jersey choreographer will be putting together the opening parade for an international dancing competition in Disneyland Paris this summer.
The opening ceremony parade, which launches the Dance World Cup 2011, will be held at the main theme park.
The event will feature 1,000 competitors from more than 22 countries.
Self-confessed Disney fan Christophe Chateau said he was chosen for the role by the executives of the World Cup.
The appointment came after he acted as an official judge for one of the regional competitions in Germany.
Mr Chateau said the dancers, whose ages range from five to 30, spoke various languages and had varying dance strengths.
He said that while some specialised in traditional styles such as ballet, others specialised in street and hip-hop.
Rehearsals begin in the coming months with a Jersey team of dancers who will be filmed.
The recording will be sent to the competing teams so they can learn the eight-minute routine.