Jersey church canon laws to be debated by the States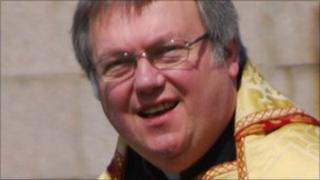 The Dean of Jersey said new laws that govern the Church of England in Jersey will help preserve the island's traditions.
The laws, called canons, have been updated for the first time in 400 years and will be debated by politicians.
The very reverend Bob Key is presenting the canons to the States and said they were the result of 15 years of work.
If the States of Jersey reject the canons the status quo will be maintained in the island.
Mr Key said they would help maintain the island's unique parish system.
He said: "Jersey's traditions and liberties and freedoms, that is why it goes to the States.
"All those things are preserved in the new canons, there is no point at which England can snap its fingers and make Jersey come to heal.
"It is really important we preserve Jersey's way of life at every point, including the way it runs its church."