Jersey parish of St Peter wants loan for new homes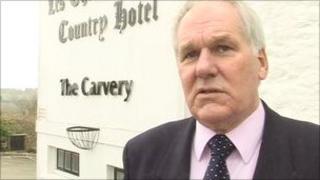 The parish of St Peter wants a £3.5m loan to build homes for older people.
The constable wants to build 14 "lifelong" homes specifically designed for the over-55s.
The homes are accessible and allow people to stay living independently for longer, without needing to go into residential care.
Constable John Refault said 30 people had already expressed an interest in them, before an official waiting list had been opened.
Constable Refault said: "If you're going through St Peter, going towards St Ouen, at the end of the 20mph limit there is a sign that shows 'site approved for lifelong homes'.
"If this goes through the assembly then by the end of February contractors will be in there starting work."