Senator Freddie Cohen gets external relations role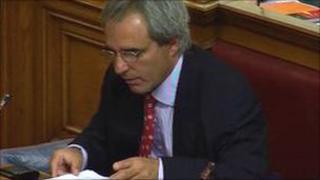 Senator Freddie Cohen will be Jersey's new interim assistant chief minister for external relations.
The UK government said the Channel Islands should be entrusted to represent their own affairs on the international stage.
The UK Ministry of Justice is no longer to act as a go-between for Jersey in its relations outside the island.
The new assistant chief minister position could pave the way for a new permanent ministerial role.
Jersey's Chief Minister, Senator Terry Le Sueur, said there was a need to develop links with Whitehall and the UK Parliament.
He is considering whether to bring proposals to the States for a new post of Minister for External Relations.
Senator Cohen will continue as the Minister for Planning and Environment as well as taking on the external relations role.