New assistant resources minister for Jersey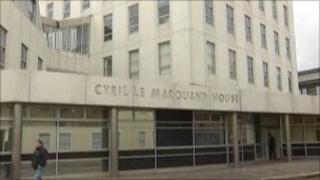 A new assistant minister with responsibility for all States of Jersey resources has been appointed.
The post follows a recommendation made 12 years ago in a report on how Jersey's government should operate.
Constable John Refault has been appointed as the new assistant minister for treasury and resources.
He will have responsibility for the newly-combined resources department and replaces Deputy John Le Fondre who had responsibility for property holdings.
Until January 2011, responsibility for resources was split between the treasury and chief minister's departments.
One of the suggestions in Sir Cecil Clothier's report in 1999 was to bring property and procurement, Human resources and information services together.
The treasury and resources minister, Senator Philip Ozouf, said his department would be responsible for finding more than £20m of the £65m savings the government is aiming to make.
Constable Refault said he understood the scale of change needed to manage the States resources.