Jersey abuse victims at Haut de la Garenne seek damages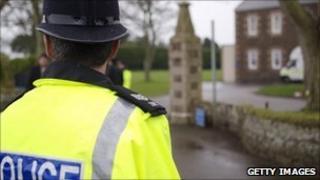 Victims of abuse in a Jersey children's home are to seek compensation from the States.
Lawyers have taken up the cases of 21 people who were at Haut de la Garenne between the 1940s and 1980s.
The move comes after the conclusion of the historic abuse inquiry and the last two convictions associated with it.
Solicitor Alan Collins said the final part of the journey for victims was compensation.
Mr Collins said: "Most of them, if not all of them, have had to live with the consequences.
"There is the physical aspect, of course, and then there is the psychological aspect, these people have had to live with the haunting memories of what they have suffered."
He said no amount of money would make up for what happened but the gesture of meaningful compensation helps victims "draw a line in the sand and move on".
Jersey's historic abuse investigation ran from September 2007 until December 2010 with the conviction of Morag and Tony Jordan.
The couple were found guilty in Jersey's Royal Court in December 2010 for assaulting children at the Haut de la Garenne care home in the 1970s and 1980s.
Seven people were successfully prosecuted as part of the operation, named Operation Rectangle, which cost £7.5m.
Others were also suspected of abuse going back 70 years but died before they could be prosecuted.
Police took 1,776 statements from 192 victims, identifying 151 alleged abusers.