Hard to appoint new Jersey speaker, says ex-senator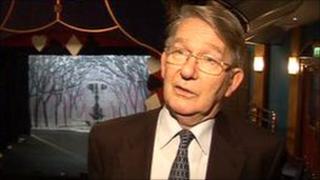 A former Jersey politician said the States would find it very difficult to appoint a speaker to replace the bailiff from among existing members.
Former senator Pierre Horsfall said the recommendation from Lord Carswell threw up many difficulties.
He acted as speaker of the house on some occasions when the bailiff was unable to do so.
Mr Horsfall said the role of speaker, or president of the house, was a complex and demanding one.
He said it was a role which could not be fulfilled if the person concerned was also serving as a minister or assistant minister.
Mr Horsfall said that was the fundamental problem; a speaker needed to be someone with a breadth of experience who would be respected by the house.
He claims suitable candidates will already be serving as ministers, or perhaps leading scrutiny panels.
He believes anyone wanting to become speaker would have to stand down from their existing job.
Tim Hanson, a Jersey advocate, said the president of the States should be elected.
Advocate Hanson said as the leader of the house, the bailiff had enormous responsibility, but nobody currently elected them to be there.
He also believes a judge should not be part of any political group.