Crowcroft re-elected unopposed as St Helier Constable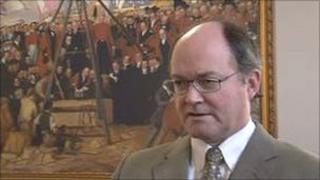 Simon Crowcroft has been re-elected as the Constable of St Helier for a 10-month term running until the general election day in September 2011.
A nomination meeting was held at the town hall in St Helier on Wednesday for the new term.
Nobody came forward to run against Constable Crowcroft, so he has been automatically re-elected.
Despite this fact he has said he will still produce a manifesto and hold hustings.
Constable Crowcroft said he wanted to give St Helier residents a chance to discuss parish issues.
He will be sworn in at the Royal Court on 14 January 2011.
He was first elected to the States in 1996 as a Deputy for St Helier.