States of Jersey fund provides more college places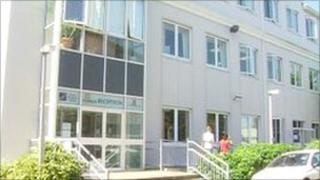 More students will be able to study at Jersey's Highlands College after the States agreed to fund an additional 79 full-time places.
A fund of £44m was set aside to keep people in work during the recession.
So far it has paid for projects such as the roadworks on Jersey's Victoria Avenue and towards the restoration of the glass church.
The latest funding will support young people through their education at the college.
There are an extra 39 places this year and an extra 40 on top of that from next year.
The treasury minister said it was giving opportunities to young people in Jersey who might otherwise have found themselves unemployed after leaving school at 16.
Professor Edward Sallis, principal of Highlands College, said the extra students would go on to contribute to the island's economy.
He said: "Education training, it does take time and if somebody comes and wants to be a chef then it takes a couple of years.
"But those people are in training now, they are having skills and employers are helping us with work experience places.
"In terms of fiscal stimulus it has been very important for the island and for its young people."