Food in Jersey could be exempt from GST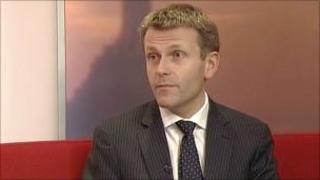 Jersey's treasury minister has submitted an amendment to the 2011 budget to remove the goods and services tax (GST) from food.
Senator Philip Ozouf is the only member of the council of ministers who can amend the budget.
Although he has brought the proposition, he does not agree it should be removed from food.
The minister said that if food is exempt, GST would have to rise to 6% on all other goods.
He said: "[The] council of ministers has asked me to lodge an amendment in order to facilitate that debate.
"The least worst option for me is to at least ensure it is revenue neutral.
"I don't favour a 6% GST, I want to be absolutely clear about that, but I do understand some members want to have a debate about food exemptions."
The independent economists who examine Jersey's economy say GST should be kept simple, with few exemptions.
Joly Dixon, chairman of the fiscal policy panel, said exemptions on food could be problematic.
He said: "Taxation is a highly political decision and we see how difficult that debate is.
"But just purely as economists we are in favour of taxes that cause as little distortion as possible and a GST with no exemptions really does create less distortion than one with exemptions."