Channel Island Christmas lottery set to be 'best ever'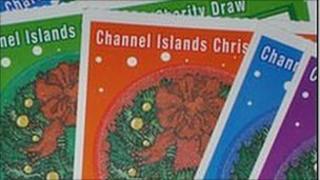 The Channel Island Christmas lottery top prize is already bigger than last year's total and it is still rising.
It now stands at £670,000 and by the draw on Thursday 16 December could be a record prize of over £700,000.
Sales in Jersey and Guernsey have been described as "astonishing" by the Jersey politician overseeing the Channel Island lottery draw.
Constable Len Norman said this year's Christmas lottery was the "best one ever" in "difficult times".
The Channel Island lottery was formed in 1975 and the money made from ticket sales goes to local charities.