Jersey man faces extradition to Australia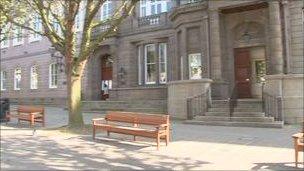 A Jersey man facing extradition to Australia has been remanded in custody after having his appeal dismissed by Jersey's Royal Court.
Philip de Figueiredo, 58, was arrested in Jersey two years ago at the request of the Australian authorities.
The arrest was part of the Operation Wickenby investigation by the Australian Crime Commission.
Wickenby is a large-scale investigation that looks into tax fraud and money-laundering.
It looks into fraud by wealthy individuals using offshore tax havens.
If sent to Australia, it's likely Mr de Figueirido would be charged with defrauding the Commonwealth and a range of other tax offences.
Mr de Figueiredo's lawyer, Advocate Michael O'Connel, said he had 14 days from the date of dismissal to apply for leave to appeal to the privy council before he is removed to Australia.
He denies any wrongdoing.
Related Internet Links
The BBC is not responsible for the content of external sites.