Ex senator tells court of law enforcement concern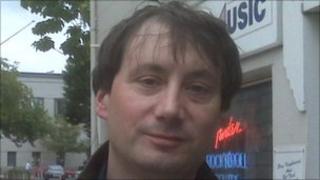 Ex-Jersey senator Stuart Syvret has returned to court to argue his case for an abuse of process over a future trial on motoring and data security offences.
He claims his prosecution is unlawful, malicious and politically motivated and that he would not receive a fair trial.
He told magistrates of inconsistencies within data law enforcement.
The prosecution asked Emma Martins, data protection commissioner, whether she exercised her powers corruptly but she denied this.
She told the court she had "no interest" in picking on anyone and said that she applied the law and had "confidence" that she did so well.
Magistrates also heard from Acting Superintendent David Minty, who, in March last year, at the time the investigation began, was head of criminal services at Jersey Police.
Mr Syvret put allegations of a 'chain of corruption' to him but Mr Minty replied that there was no evidence of these claims.
Mr Syvret, who is representing himself in court, has previously called for a separation of powers and for an independent Attorney General to ensure a lawful judicial process.
The case continues.