Jersey doctor 'operated on woman without surgeon'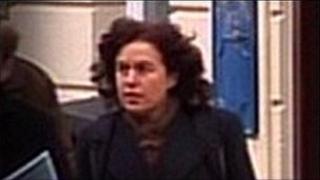 A locum doctor who performed surgery on a Jersey woman who later died knew she should not have done the procedure unsupervised, a hearing has been told.
The patient died of internal injuries during gynaecological surgery at Jersey General Hospital in 2006, the General Medical Council (GMC) heard.
Dr Dolores Moyano Ontiveros carried out the procedure in the absence of a consultant surgeon.
In January 2009 she was found not guilty of the patient's manslaughter.
The prosecution claimed during the three-week trial that Dr Ontiveros was grossly negligent and breached her duty of care to the patient.
However, the defence said she had made an error of judgement when she operated unsupervised and hit a vein, but that it was not a criminal act.
'Catastrophic injuries'
During the fitness to practise hearing, the GMC panel in London is considering whether Dr Ontiveros used equipment she was not familiar with.
It is also considering whether she perforated the patient's uterus and damaged other parts, which she denies.
It is also alleged that during a phone call to the consultant surgeon she failed to reveal these complications and ensure that an urgent medical procedure was carried out.
Additional allegations are that she failed to make an adequate record in the patient's medical notes and that her acts and omissions were "irresponsible, inappropriate and a risk to patient safety".
Heather Norton, for the GMC, told the hearing that although the procedure had been routine, Dr Ontiveros's decisions and actions had left the patient with "catastrophic injuries".
The hearing was told that she had examined the patient without a consultant surgeon present and that she tried to remove a growth.
The panel also heard that she admitted not having adequate experience to using certain equipment and should have known she was not competent to carry out the procedure unsupervised.
Dr Ontiveros denies claims that she failed to tell the consultant surgeon what had happened following the surgery.
The hearing continues.