Jersey planners pressed on national park in St Ouen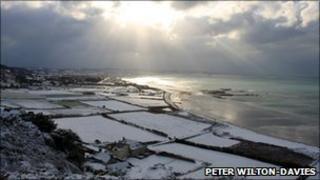 The National Trust in Jersey is pressing planners for a national park in St Ouen's Bay.
Charles Alluto, from the National Trust, has met States officials who are drawing up a strategic plan for the island.
The National Trust wants more protection for nature in the Island Plan, including a national park.
St Ouen's Bay was first designated a 'special place' in 1978 to maintain the character of the area.