Politicians vote to cut language assistants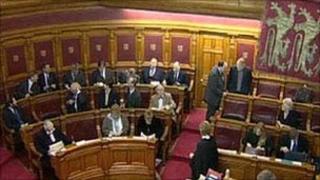 The number of language assistants in Jersey schools will be reduced as part of plans to cut States budgets by 2%.
There are currently four permanent and eight temporary language assistants within the department but the eight temporary posts will be lost.
The Education Minister, Deputy James Reed, said the £67,000 spent on the assistants was not needed to give students a good language education.
Treasury and Resources Minister Senator Philip Ozouf voted against the cut.
The States is debating and voting on budgets for 2011 with spending cuts of 2% ordered across all departments.
Senator Ozouf voted in favour of an amendment to keep the language assistants.
He told the States of Jersey: "I've got the very clear message from islanders that they want the States, if they are going to be asked to pay some more tax... to cut spending.
"They want to see the States deliver services more efficiently and they want the States to balance the books."
Members also voted to reduce the number of educational psychologists from six to five, saving the education department £88,000 a year when an amendment to save the post was rejected.