Jersey minister under pressure on cuts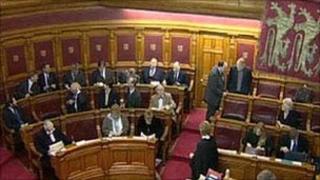 The Department of Education, Sport and Culture in Jersey is trying to find further savings ahead of a debate on spending cuts on the island.
The department has identified savings of nearly £1m in 2011, but needs to find £2.28m under targets set in a Comprehensive Spending Review (CSR).
Details of savings by all departments will be debated on Tuesday.
The States of Jersey is aiming to cut spending by £50m over the next three years.
Education Sport and Culture Minister James Reed warned that he needed time for consultation.
He said: "I am confident that my department will achieve the expectations placed on it through the CSR process.
"However, if sufficient time is not set aside for consultation then my department's efforts to make considered and intelligent savings could be hampered."