Historic abuse inquiry's £10.5m cost to Jersey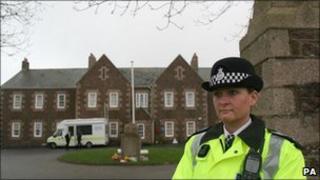 The historic abuse inquiry in Jersey has cost nearly £10.5m to date, according to figures from the States.
The inquiry into the former children's home Haute de la Garenne was set up in November 2007.
The States originally set aside £7.5m to pay for the inquiry, but a further £4.25m was approved in 2009.
The biggest share of the money so far - £7.2m - has been spent by Home Affairs which covers the policing costs of the inquiry.
No specific departmental budgets were made for the inquiry, so funding has to be requested from Treasury and Resources based on documented evidence of costs incurred.
Most recently, Home Affairs Minister Ian Le Marquand asked for nearly £250,000 to cover costs between April and June this year, which included extra pay for Deputy Chief of Police David Warcup to act as chief while the former chief, Graham Power, was suspended.
Earlier this month, a report by Wiltshire Police into the handling of the inquiry criticised the costs. It said more than £1m had been spent on travel, meals, hotels and entertainment.