Views sought on plans for Jersey's Millennium Town Park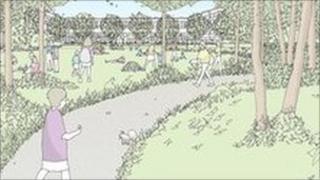 People living and working in Jersey are to be asked for their views on plans for Millennium Town Park.
The development forms part of the States' North of Town master plan.
The Transport and Technical Services department is sending feedback questionnaires about the park to 3,000 residents and businesses on Wednesday.
As part of the public consultation, the department will also be staging three drop-in events for people to share their ideas about the park's design.