Douglas school pupils sent home amid huge teacher absences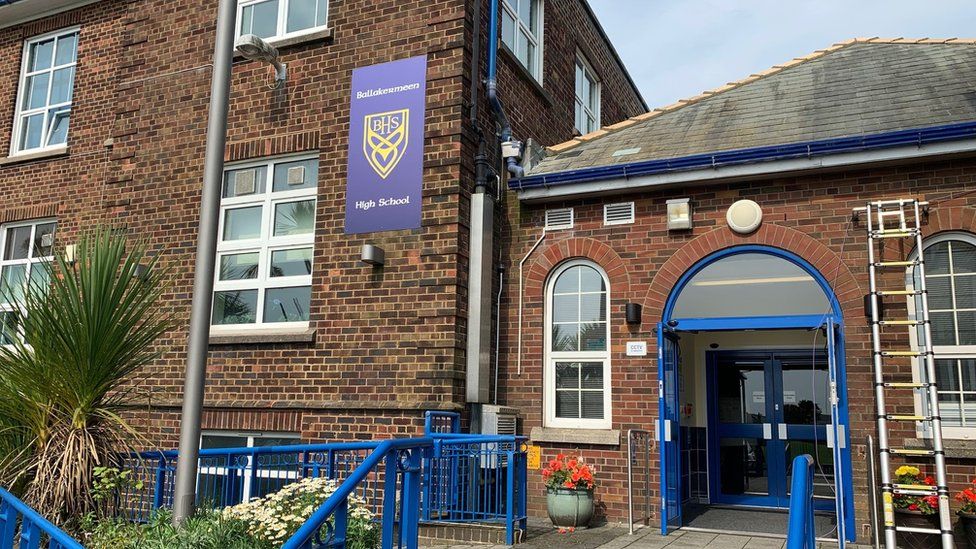 Some pupils at a Douglas secondary school are being sent home due to "unprecedented levels of staff absence".
Pupils in Year 8, 9 and 10 at Ballakermeen High School have been asked to stay at home on Wednesday, Thursday and Friday respectively.
Head teacher Andrienne Burnette said more than 20% of teachers were off "for a variety of reasons".
It was now "simply not possible" to continue lessons as normal, she added.
It follows the decision to make Year 11 pupils start their study leave early due to a lack of lesson cover.
In a letter to parents, Ms Burnette said the school had "done all we can to continue to operate as normal", including using supply teachers.
However, it was not thought staffing levels would "improve significantly enough to enable us to have every year group in attendance and be able to run the school safely".
She said: "I fully appreciate the impact this will have on our young people and families and I must apologise for the disruption to learning that keeping a year group at home each day will bring to everyone.
"I would not be taking this exceptional action unless it was absolutely essential."
Related Internet Links
The BBC is not responsible for the content of external sites.