No immediate plans for Douglas horse tram track extension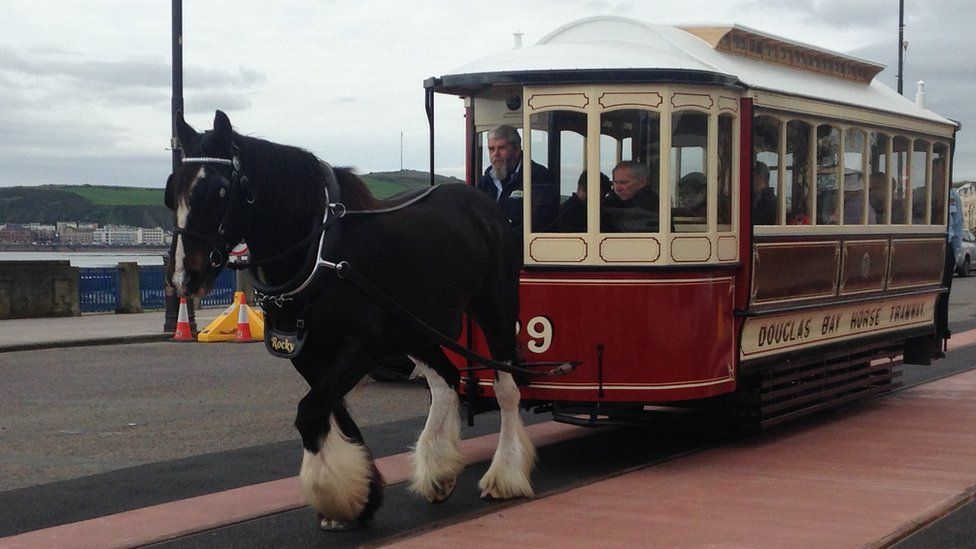 Businesses need a break from construction on Douglas promenade before the horse tramway is extended, the infrastructure minister has said.
Tracks have been laid from the Strathallan terminal to the War Memorial as part of the £26m project to regenerate the capital's seafront.
Plans to continue the line to the Sea Terminal were put on hold in 2021 and now need Tynwald approval to progress.
Tim Crookall said that would not be be brought forward for some time.
He confirmed he would give Tynwald members the option of voting to finish the tramway as originally intended, but said that would happen "a lot later".
Mr Crookall said his immediate focus was on completing the existing scheme, as the businesses in the area wanted "to be able to get on to the promenade and use it without any construction going on".
The £1.2m needed for the single-track extension was taken out of the main scheme by the then Infrastructure Minister Tim Baker, who said it would be delivered separately.
Mr Crookall said he could not see any reason why it would not be brought forward for approval at a later stage.
There was "very little left to do" before the entire project was completed and the department anticipated all work would be completed before the TT in late May, he added.
Related Internet Links
The BBC is not responsible for the content of external sites.