Isle of Man COP26 delegation to highlight marine carbon stores potential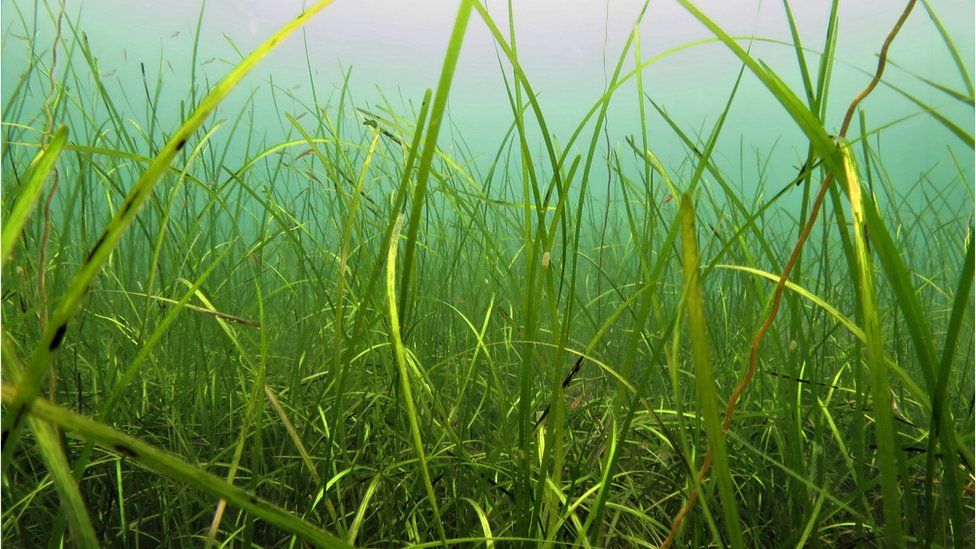 The Isle of Man has a "good tale to tell" about capturing carbon in Manx territorial waters, an MHK has said.
Chairman of the government's climate change transformation board, Daphne Caine, will lead a delegation at next week's COP26 climate summit in Glasgow.
Manx scientists are set to explain how the island's marine areas are used to capture "blue carbon" in sea grasses in the island's marine nature reserves.
Ms Caine said it will "showcase a resource that is all around us".
A film highlighting the Isle of Man's carbon storage potential will be shown at the summit as part of its Nature Day on 6 November.
Sea plants like eelgrass, which are found across the island's ten marine nature reserves, have been earmarked by the government as a way of tackling climate change due to their ability to store carbon.
Ms Caine said the island had "a serious amount of research going back decades" in the subject.
The restricted areas, which cover about 11% of the Manx territorial sea, are "highly protected and monitored", she added.
Head of research and development for the climate change team, Fiona Gell, said the island was in a "really good position to do well" with marine carbon storage.
As reserves are protected from trawling and dredging the island could restore eelgrass or rebuild its historic oyster reefs without the need to "negotiate protection from fishing", which had been a "barrier" in other areas, Dr Gell added.
Ms Caine said, as the government has committed to achieving net-zero carbon emission by 2050, the "most important part" of the summit would be to hear what other nations were "doing to reduce carbon emissions, and more importantly how are they paying for it".
Representatives from the island will be part of the UK delegation at the summit.
Related Internet Links
The BBC is not responsible for the content of external sites.