Isle of Man ferry terminal in Liverpool to be £5m over budget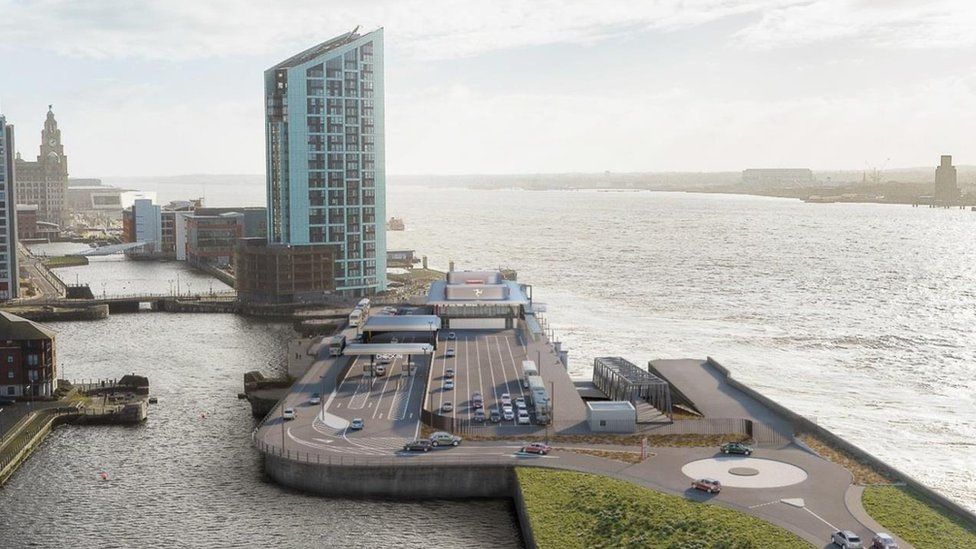 An Isle of Man government funded ferry terminal in Liverpool will be at least £5m over budget and be completed a year late, the infrastructure minister has said.
Tim Baker said the figure would "increase significantly" due to the impact of coronavirus.
It will now be finished in March 2022.
The additional cost is partly due to the need to strengthen the harbour walls to cope with impact of the bow thrusters of the island's new ferry.
The scheme has also been held up by the archaeological excavation of parts of the site and the need to dispose of unexploded World War Two bombs.
Mr Baker told the House of Keys those issues would add an additional 5% on top of the over-spend.
Delays to the project caused by the pandemic are also currently costing £8,000 per day.
"Progress is being made day by day, week by week, but it is being heavily impacted by the ongoing impact of coronavirus," he said.
He said although a fall in productivity and disruption to supply chains "may ease", they would "not disappear".
"I will do absolutely what I can to control the cost and to speed up delivery, but I cannot promise that we have yet met all the challenges that this scheme will bring," he added.
The new facility is being built at the Princes Half Tide Dock about 670m from the existing terminal at Pier Head.
Related Internet Links
The BBC is not responsible for the content of external sites.