More than 500,000 queen scallops moved for internet cable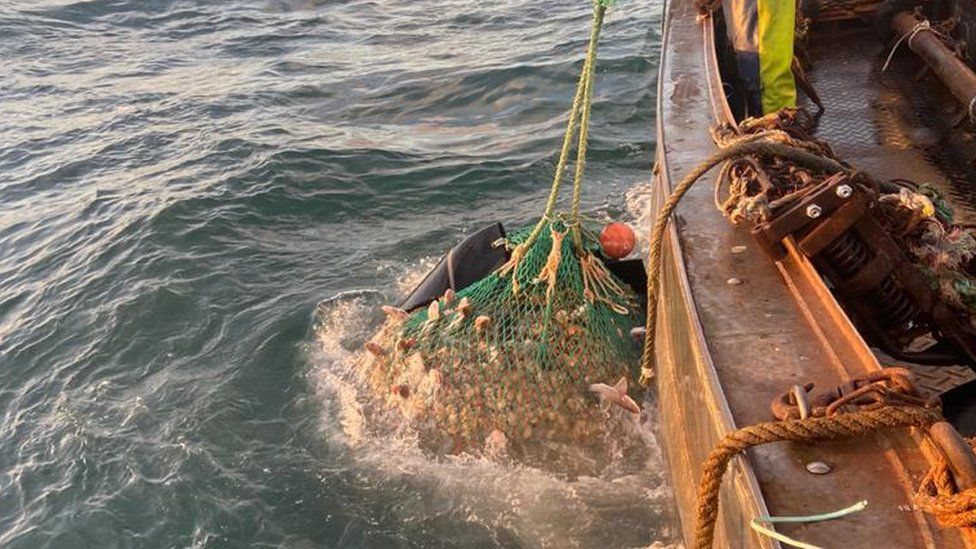 More than 500,000 queen scallops have been caught and rehomed off the Isle of Man coast to allow an underwater cable to be installed, the government said.
About 47 miles (75km) of fibre optic cable is to be laid on the seabed off Port Erin and Port Grenaugh, part of which will pass close to a protected scallop bed near Chicken Rock.
Environment Minister Geoffrey Boot said it was "not feasible" to avoid the bed.
However, he said relocating the scallops would "ameliorate the damage".
A local fishing vessel, the FV Coral Stand, was used to remove the molluscs from a 4.6-mile (7.5km) stretch of seabed.
The cable-laying is part of a wider project to install the 584-mile (940km) Havhingsten Telecommunication Cable, which will connect the island to Ireland, the UK and Denmark.
A government spokesman said the new link would provide the island with an "improved internet connection" and "faster speeds".
Related Internet Links
The BBC is not responsible for the content of external sites.