Coronavirus: No prosecution for man who 'failed to self-isolate'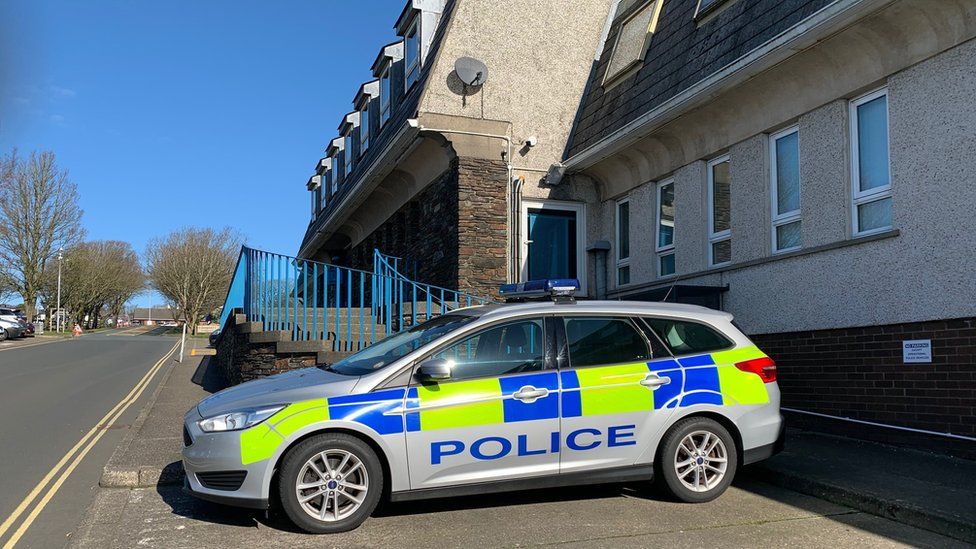 A homeless man arrested for allegedly failing to self-isolate after arriving on the Isle of Man amid the coronavirus pandemic will not face prosecution, police have said.
The 26-year-old handed himself in at police headquarters in Douglas on Thursday evening.
He had been unable to find a place to self-isolate after arriving that morning, a police spokesman said.
Not prosecuting was "in the best interests of everyone", he added.
Emergency legislation requiring new arrivals to quarantine themselves for 14 days means those who refuse could face a fine of up to £10,000 or three months in prison.
Police said the man had been "detained for his safety and the safety of the public" and accommodation where he could self-isolate had now been found.
He was not presenting any symptoms of the virus.
The island's emergency legal powers came into effect at 23:59 GMT on Tuesday.
A police spokesman urged people to follow the government guidance on self-isolation and "think about the safety of the community".
When the emergency powers were announced Chief Minister Howard Quayle said the pandemic was "the gravest threat" the island had faced in generations.
He said: "We cannot allow our critical health services to become overwhelmed and must have the means to prosecute those who choose to act irresponsibly."
Related Internet Links
The BBC is not responsible for the content of external sites.