Fishermen rescued from Maughold fishing boat fire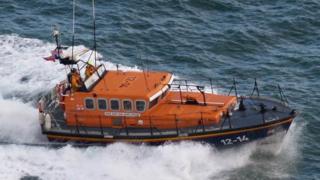 Two Isle of Man fishermen have been rescued after a fire broke out on their boat.
The small fire started in the trawler's engine off the coast of Maughold shortly before 07:00 GMT and a lifeboat was launched from Ramsey.
An RNLI spokesman said the fire was put out at sea and the two crew were not injured.
The trawler's engine was not restarted and it was towed to Douglas as low tides hampered the return to Ramsey.