Douglas sea defence plan 'looks worse than Berlin Wall'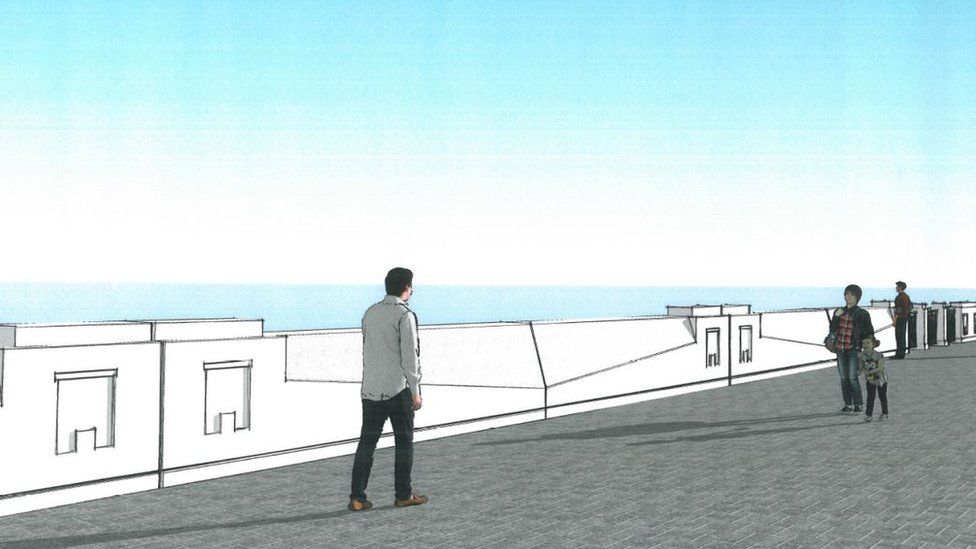 A planned £500,000 "nondescript" sea wall for Douglas would look worse than the Berlin Wall, a councillor has said.
The Department of Infrastructure has applied to build the 4ft (1.2m) high sea defence along the town's promenade.
Voting to object to the plan, Douglas Council's Environmental Services Committee raised concerns about an impact on the view and beach access.
Councillor Ritchie McNicholl said it was important to build "something that you can look at and not be offended".
The Department of Infrastructure said it would await the outcome of the planning process before commenting.
Members of the committee voted unanimously to object to the application, raising issues with lifebelts and flagpoles in the process.
Mr McNicholl said the proposed structure was "a plain, concrete nondescript wall... they knocked better down in Berlin when they broke the wall there".
"It's going to be there a long time and what you want is something that you can look at and not be offended," he added.
Designed to protect against waves crashing across the promenade during storms or high tides, the structure would run along 1,600ft (500m) from the end of the Marine Gardens to a point opposite the Empress Hotel.
No date has been given for the completion of the planning application process.
Related Internet Links
The BBC is not responsible for the content of external sites.