Polar bear display stuns Isle of Man shoppers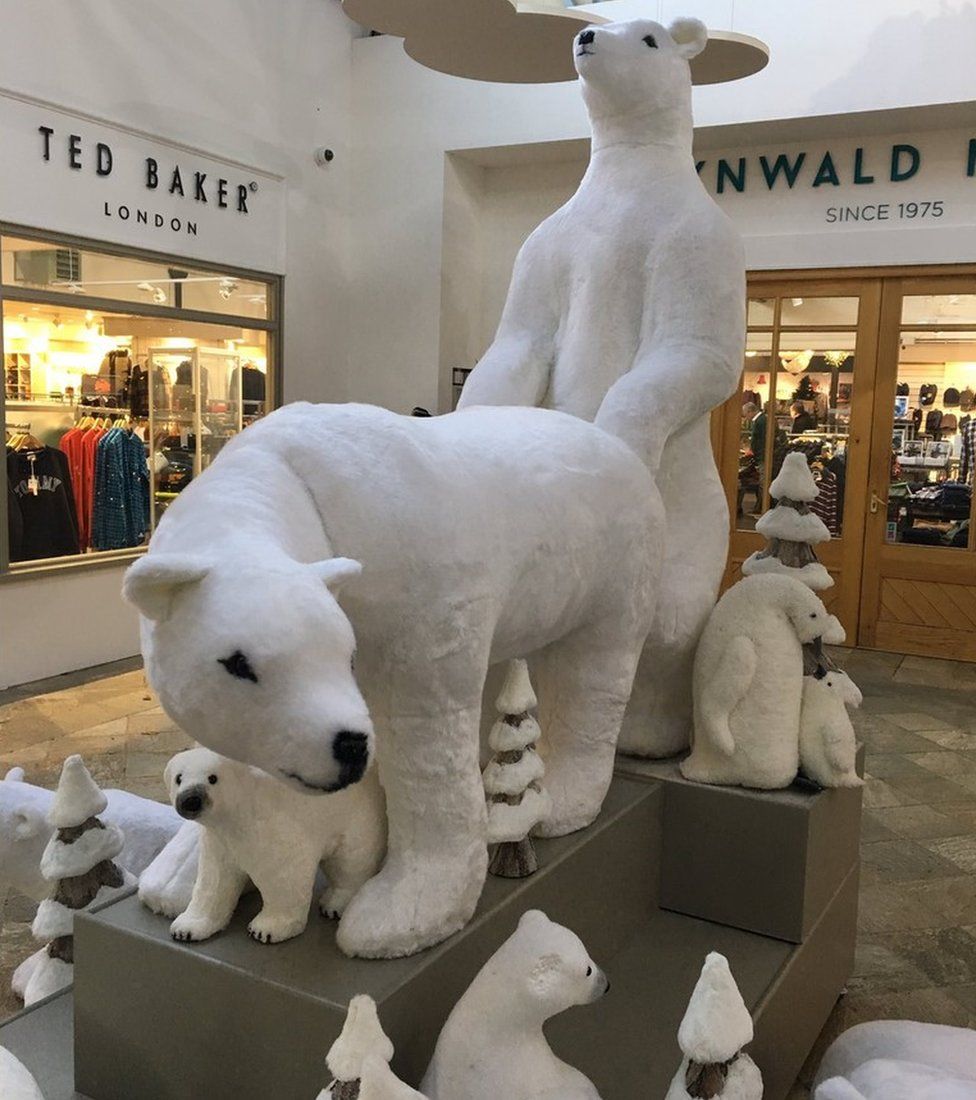 A pair of "red hot" polar bears in the foyer of an Isle of Man shopping centre have left embarrassed shoppers wondering where to look next.
Pictures of the amorous animals in Tynwald Mills' Christmas display have been shared widely on social media.
It is believed mischievous customers re-arranged the Arctic scene to suggest a much "steamier" encounter.
A spokesman for the shopping centre said: "Apologies to anybody offended by our somewhat interactive display!"
The centre also saw the funny side and shared a picture of a baby polar bear heralding a "Christmas miracle".
Ruth Hogg posted: "Went to Tynwald Mills today and was quite amused yet disturbed by their placement of their Xmas polar bears."
Gemma Carty posted that is was "much better than the John Lewis advert".
Laura Sawyer said: "It gives new meaning to riding the Polar Express!!"
The shopping centre said: "We'd like to thank our customers for getting a little too into Christmas this year with our polar bears in the atrium and can reassure you the display has changed somewhat since set-up".
Related Internet Links
The BBC is not responsible for the content of external sites.