New Isle of Man abortion law moves a step closer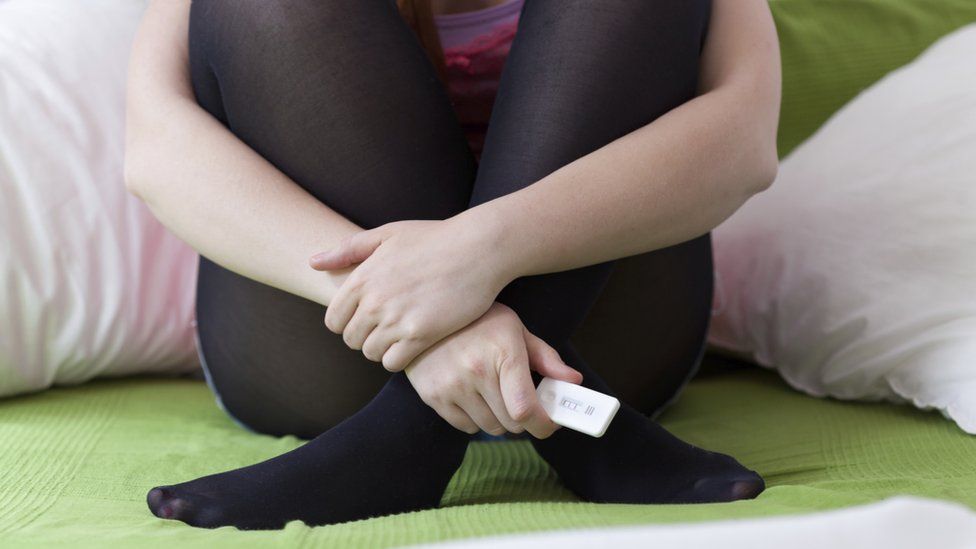 Decriminalising abortion on the Isle of Man has moved a step closer after reforms were given unanimous backing by Tynwald members.
The Abortion Reform Bill will make it legal for women to have a termination on request within the first 14 weeks of pregnancy.
Under current Manx law, abortions can only be conducted following a rape or due to mental health concerns.
Campaigners welcomed the move but opponents said it was "regressive".
Dr Alex Allinson MHK who was given leave to bring a private members' bill last year, said it takes abortion "out of the realm of the criminal justice system" and makes it "strictly a health care issue".
Abortion Reform Bill 2018
Abortion up to 14 weeks on request
Abortion up to 24 weeks in cases of foetal anomaly or serious social reasons
Abortion after 24 weeks in rare circumstances where the life of the mother is at risk or if the child would die shortly after birth or suffer a serious impairment
Clear guidance on conscientious objection
"Access zones" to be established around medical centres to prevent harassment of women accessing medical care
A ban on abortions purely on the basis of sex selection
He said: "Women will have access to a safer abortion and it removes the need to travel off-island or take abortion pills obtained online.
It also means counselling must be offered before and after every procedure whilst another clause allows medical professionals to not deliver treatment if it "clashes with their personal views".
The bill was given unanimous backing by Tynwald's upper house on Tuesday.
Currently, terminations are only allowed in very limited circumstances forcing around 100 women a year to seek and pay for their own private treatment in the UK.
Dr Allinson said he hoped the "Isle of Man will lead the way for other countries to follow."
The Campaign for Abortion Law Modernisation (CALM) said they were "delighted."
Spokeswoman Lynn Dawson said: "Women who've had abortions have been stigmatised and ignored for too long and we're proud that our campaign has helped to make this a thing of the past."
The Humanity and Equality in Abortion Reform (HEAR) campaign described the proposed law change as "regressive".
The bill will be signed by Tynwald members on 20 November before being passed on for Royal Assent.
Related Internet Links
The BBC is not responsible for the content of external sites.