'Mann at War' gallery shares 'immensely personal' war stories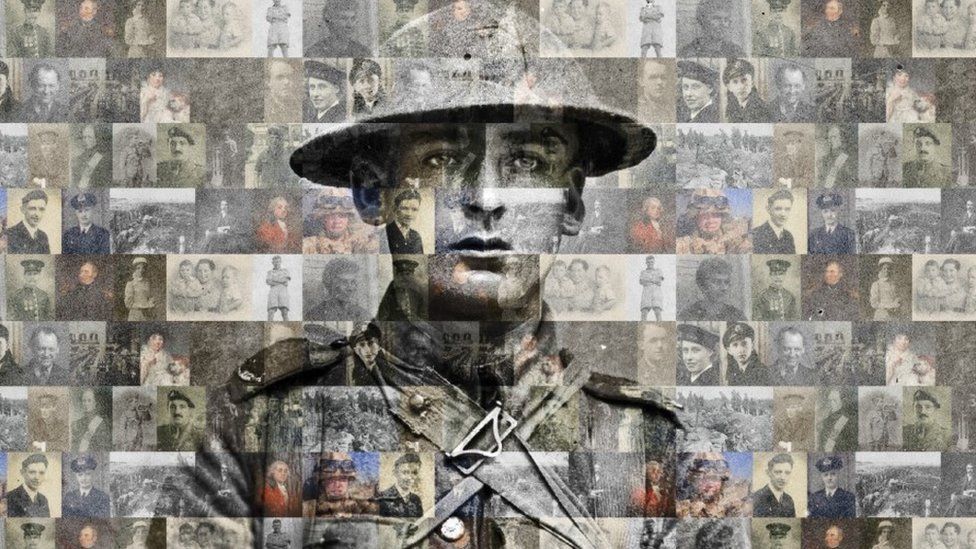 A major new warfare exhibition has opened at the Manx Museum in Douglas.
Timed to mark the 100th anniversary of the end of World War One, "Mann at War" commemorates the role of Manx men, women and children in conflicts from the 1700s to the present day, said Manx National Heritage.
Museum chairman Malcolm Kelly said he was "incredibly proud" of the project.
Mr Kelly said more than 200 items, many "internationally significant", had been painstakingly researched and selected.
Curator of social history Matthew Richardson said a naval uniform worn by a Manx captain at the Battle of Trafalgar in 1805 was of "phenomenal importance".
He said the outfit, worn by Captain John Quilliam during the battle, was "one of a handful in existence".
Mr Richardson said another outfit on display is believed to be the oldest Napoleonic light cavalry uniform known to exist in the British Isles.
Manx National Heritage said the exhibition focuses on "individual stories" presented in the context of wider world events.
A spokeswoman said: "These immensely personal human stories tell the impact of conflict on those who were resident on the Isle of Man, and also those who were brought here by the tide of war."
Military historian Eric Grove, who opened the exhibition, said: "Conflict has always influenced the history of the Isle of Man, with the Manx nation playing a vital role in shaping world events through war and strife.
"Through objects and stories, this new gallery explores the experiences of those who have been affected by international conflict over the last 250 years."
Related Internet Links
The BBC is not responsible for the content of external sites.