Manx Radio posts loss of £37,975 despite cutting costs by 5%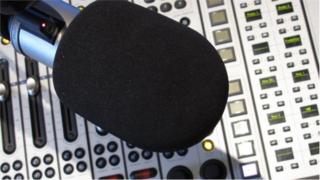 Manx Radio has posted a financial loss for a third successive year.
Its annual report revealed a loss of £37,975 - an improvement on the previous year when the national broadcaster was £82,406 in the red.
Chairman Bill Mummery said: "Public service broadcasting the world over is facing considerable challenges."
Manx Radio, which receives an £875,000 subvention from the Manx government, is now listened to by nearly half of the island's population.
In terms of reach, it is in the top five radio stations in the British Isles.
The station said visits to its website had seen "unprecedented growth", up 41% year-on-year.
The annual report revealed that station bosses had cut running costs by 5% to £2.046m.
The annual financial report will be laid before Tynwald later this year.