Isle of Man lemur birth raises spirits after blaze at wildlife park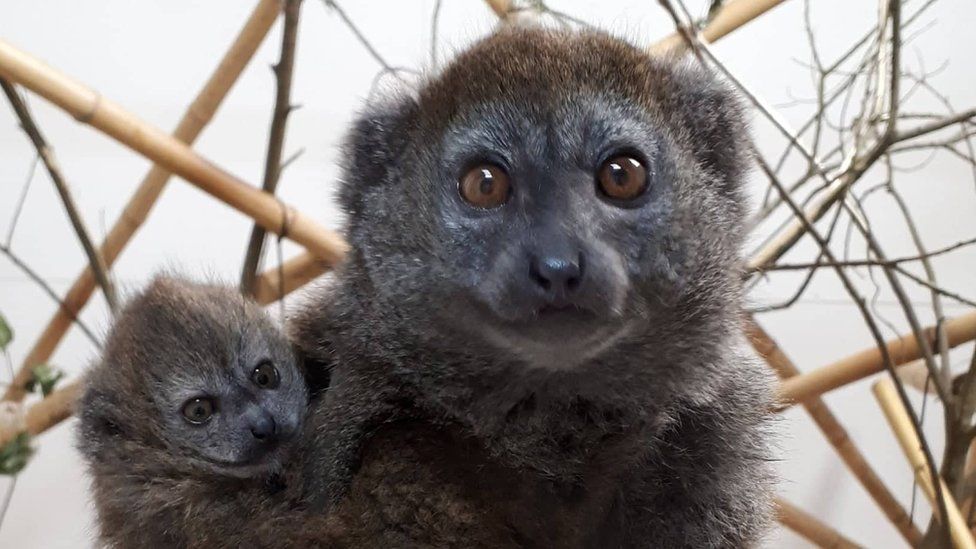 The birth of an endangered lemur has brought hope to keepers at an Isle of Man wildlife park three months after a fire killed two of the animals.
Four lemurs were rescued but the two youngest animals died.
Park manager Kathleen Graham said the birth has raised everyone's spirits after "an incredibly hard time".
She added: "It was a hard week for staff when we had the fire but this has really heartened us.
"We are delighted that the lemurs have recovered and given birth again".
The baby lemur has been named Phoenix.
Alaotran gentle lemurs are critically endangered and threatened with extinction.
It is thought there are less than 2,500 left in the wild, primarily in a small region of their native Madagascar.
Related Internet Links
The BBC is not responsible for the content of external sites.