Isle of Man ferries face rescheduled as gales expected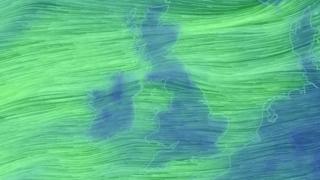 Ferries to and from the island have been rescheduled as gale force winds move in to the Irish Sea.
The Steam Packet company said Wednesday's Douglas to Heysham crossing at 19:45 GMT will leave at 19:00, while Thursday's return, scheduled to leave at 02:15, will now leave at 01:00.
The UK Met Office said Storm Emma could bring "gales and freezing temperatures" to many parts of the British Isles.
Stormy conditions are expected to hit the Irish Sea over the next two days.
A Met Office spokesman added: "As the storm bumps into the cold air across the UK, there is a risk it will bring blizzards and freezing rain."
The island has already been battered by snow and ice, leading to the closure of most schools.
The Isle of Man Airport also said flight disruption was "likely" and advised passengers to contact airlines for further information.