Isle of Man accused by Scotland over new scallop fishing rules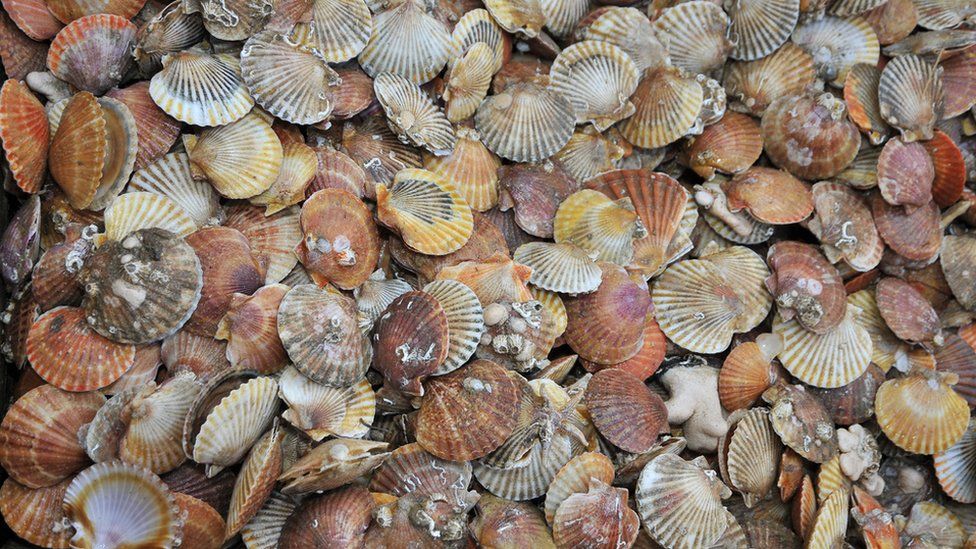 The Scottish government has accused the Isle of Man of breaching a fisheries agreement after the island introduced new rules for king scallop fishing.
The Manx government said that, from 8 January, every fishing vessel must report to a Manx port "for possible inspection" of its catch.
The new rule comes after concerns about the accuracy of reporting.
Scottish Cabinet Secretary for the Rural Economy Fergus Ewing said the changes "breach a fisheries agreement".
He added: "We cannot accept such an obviously restrictive measure that would damage our crews carrying out their legitimate fishing activities."
Dumfries and Galloway Council said the stricter rules could "potentially put at risk 300 jobs".
Council leader Elaine Murray said Scottish boats had been fishing the waters for 30 years.
"Checking into a Manx port would mean boats from Kirkcudbright would have to make to make a 10-hour round trip," she said.
"It would cost a lot in fuel and compromise the freshness of the catch.
"Some of the restrictions go beyond conservation."
Manx Fisheries Minister Geoffrey Boot said the rules, aimed at preventing overfishing, were crucial since, without careful controls, "the fishery will disappear".
In 2017, the Manx government introduced a series of catch limits to avoid a fishing race in Manx Territorial waters, which extend 12 miles from the island's coast.
They include an overnight fishing curfew, a 50% cut in licences and the introduction of boat size restrictions.
Mr Boot said the viability of the whole industry depended on strict licence agreements.
"If there are no controls, the area will be overfished," he said.
"While the new licence requirement will add time at sea for visiting boats, we hope they will understand the importance to all involved in the fishery of ensuring catch limits are not exceeded.
"We don't want to inflict pain on fishermen, we just want to create a sustainable fishery and in order to do this, we have to conserve the stock of scallops."
The Scottish government said it has been in regular contact with the Isle of Man about the issue.
It has called for the rules to be "halted until proper discussions and an evaluation of management needs is carried out".
Manx government said talks were ongoing
Related Internet Links
The BBC is not responsible for the content of external sites.