Anger at anti-abortion campaigners 'offensive' images in protest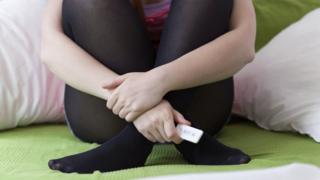 Anti-abortion campaigners displaying graphic banners of aborted foetuses have demonstrated outside the Isle of Man parliament.
In January the final draft of a bill proposing reforms to Manx abortion law will be presented to the House of Keys.
Dr Alex Allinson MHK, who has worked on the Abortion Reform Bill 2017, said the images were "deliberately offensive".
But Andrew Stephenson, of the Abort67 campaign group, said: "How can the truth be offensive?"
He said the "biggest fear" of the abortion lobby was people "exposing what they do".
The bill was heavily backed in a recent public consultation which received more than 3,000 responses.
Dr Allinson said: "It is a shame that people feel they need to come and use shocking images to try and offend people but it is their democratic right to do so.
"I've had several people contact me upset at what they are doing including women who have experienced a miscarriage and found the images especially hurtful.
"I am also aware that there have been several complaints to the police."
Some people took to social media to voice their anger at the images.
Zoe Thompson said: "I've just been to the Isle of Man Bank in Regents Street and I was subjected to the most horrific images. I will be writing to my MHKs.
Sarah Blackburn said they were "seriously disgusting" whilst Lynn Syme said they were "truly horrific."
The Abortion Reform Bill 2017 proposes to allow pregnant women to request a termination up to 14 weeks.
The current Termination of Pregnancy Act 1995 only allows abortions to be carried out on the island if a pregnancy is the result of rape or if there are concerns about a woman's mental health.
All other Manx women wanting an abortion have to leave the island and pay for both the procedure and their travel expenses.