Top tax transparency rating for Crown dependencies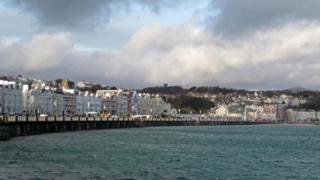 Jersey and the Isle of Man are fully "compliant" with tax transparency standards, according to international economic body, the OECD.
In a report which ranks countries by exchange of information for tax purposes, the two British Crown dependencies are rated highest.
The UK is considered to be only "largely compliant".
It follows revelations in the Paradise Papers showing how both jurisdictions were used for tax avoidance.
The Organisation for Economic Co-operation and Development (OECD) carried out two reviews in 2016 applying compliance ratings to 119 jurisdictions.
The first looked at the quality of regulations in each country and the second, to what extent they were implemented.
Jersey and the Isle of Man were given the highest compliance rating possible along with Ireland, Italy, Mauritius and Norway.
Jersey Minister for Treasury and Resources, Senator Alan Maclean added: "This rating reflects the hard work done across all levels of government and regulators to ensure that Jersey has not just signed up to international standards, but has put them into practice in every area."
The Isle of Man's Treasury Minister, Alf Cannan said that, during the second round of reviews, the "bar was raised" making the standards more difficult to reach.
"I am delighted that the Isle of Man's high levels of international cooperation have been recognised in this way," he continued.
Tax avoidance
Earlier this month, the Paradise Papers leak revealed the offshore financial affairs of hundreds of politicians, multinationals, celebrities and high-net-worth individuals.
Efforts to avoid paying tax involving the Crown dependencies included:
The OECD Global Forum on Transparency and Exchange of Information for Tax Purposes is the body responsible for setting international standards in relation to the exchange of tax information globally.