Isle of Man GDP falls for first time since 1984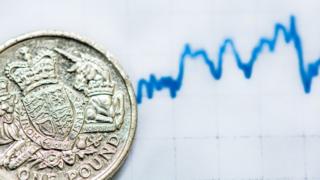 The Isle of Man's gross domestic product (GDP) has fallen for the first time since 1984, according to official figures.
The Manx national income report showed a 0.9% drop from £4.51bn in 2014-15 to £4.45bn in 2015-16.
It follows a 13% decrease in e-gaming profits, from about £840m in in 2014-15 to about £733m last year.
The island's Head of Economic Affairs Adam Smith said profits were affected by a UK tax introduced three years ago.
The point of consumption tax came into effect in December 2014 and applies to all gambling profits generated from UK customers, regardless of where the profits are based.
'Signs of recovery'
Mr Smith said the change had "inevitably reduced e-gaming profits [as] companies have had to pay a 15% tax bill they never had before".
The income report also points to a downward trend in the island's shipping industry, contributing to a 30% profit fall in the area of transport and communications.
However, it also pointed to a 11% increase in growth within the the island's banking sector and a 16% growth in insurance.
Minister for Policy and Reform Chris Thomas said there are "already signs of recovery".
"These figures were taken at the end of the last administration [and] I am confident that the government is now creating more businesses to thrive on the island," he said.
"The island's economy has enjoyed 32 years' consecutive growth... what goes up has to come down eventually."