Fairy Bridge tree still standing, despite reports of felling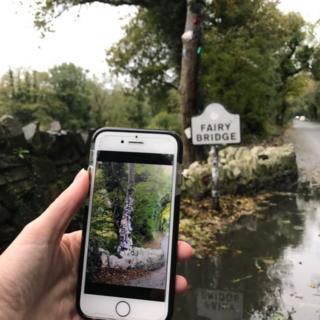 A much-loved "fairy tree" on the Isle of Man has not been felled, contrary to reports in the media.
The tree at Fairy Bridge is visited by hundreds of people each year and is normally festooned with memorabilia from visitors to the island.
It had been reported in various outlets that the tree had been cut down.
However an Isle of Man government spokesman said that was "not the case" and that it had simply had one of its boughs "cut back".
He said the confusion may have come from the fact a licence had been "granted for other nearby trees to be removed, so the general appearance of the area has changed".
The island has a longstanding tradition which encourages travellers to wave to the fairies as they pass the area for good luck.