Isle of Man considers relaxing work permit laws to fill vacancies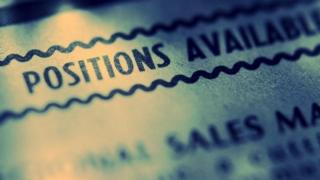 A labour shortage on the Isle of Man has prompted the Manx government to reconsider its work permit laws.
A Manx Chamber of Commerce survey in 2016 showed 52% of employers felt excessive bureaucracy "prevented businesses from effective recruitment".
Some said the additional time needed to apply for a work permit had led to the loss of "key candidates".
Proposed changes would "streamline" the system and grant automatic permits for partners of Manx workers.
If approved by Tynwald later this month, a series of seven reforms would be phased in by next January.
'Expanding economy'
The changes listed for debate include introducing a register of exempt professionals and allowing longer permits.
A government spokesman said: "The island is facing significant labour shortages across many sectors of the economy and there are very high numbers of vacancies.
"The idea of protecting Manx workers and encouraging people back to the island is still forefront in our minds, but we have an expanding economy and we must move with the times".
In 2013 the Manx government relaxed permit restrictions for secondary school teachers because of an "acute shortage of qualified personnel", and last year it changed the rules for e-gaming companies for the same reason.
Economic Development Minister Laurence Skelly said: "In addition to work permit changes we now need to address the skills gap on the island by growing more local talent."