Tynwald to consider introducing £8.61 Manx living wage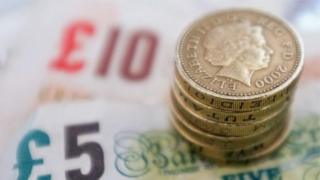 The introduction of a Manx living wage will be considered in Parliament later this month, the government said.
Following a Tynwald motion in January, a Manx living wage has been calculated at an hourly rate of £8.61 - £1.11 more than the island's current minimum wage.
The government used the United Kingdom's standard methodology whilst taking into account higher expenditure on the island such as transport costs.
The living wage is a voluntary rate of pay that companies can choose to adopt.
The minimum wage is legally enforceable, on the other hand.
Policy and Reform Minister Chris Thomas said that while the government was committed to promoting a caring and inclusive society, the proposal to establish a living wage would need careful consideration.
A government spokesman said further work will be carried out, including consideration by representatives from the business community, the voluntary sector and the trade unions.
The living wage in the UK is £8.45.