Moody's downgrade Isle of Man credit rating after UK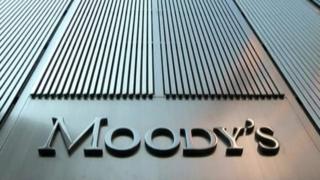 The Isle of Man's credit rating has been cut after similar measures were applied to the UK.
A report by Moody's, one of the major ratings agencies, downgraded the island to an Aa2 from Aa1.
Moody's said the decision reflects "continued instability and uncertainty over the Brexit process".
Treasury Minister Alf Cannan said the rating adjustment came as no surprise given the UK's rating was revised in September.
In Moody's view the Manx government's credit risks are "strongly linked" to those of the UK.
It has also changed the Isle of Man's long-term issuer and debt ratings to "stable" from "negative" - in line with the UK.
The agency said the island's very high wealth levels provided a significant buffer against shocks with very low volatility.
Mr Cannan said: "It is reassuring to note that Moody's recognises the strength of the Isle of Man's public finances.
"I believe the resilience and diversity of the Manx economy will stand us in good stead for the future."
Moody's said the island's downgrade reflects their view that the UK's sovereign credit trend continues to have a significant impact on the Isle of Man's credit profile, due to the "close and material institutional, economic and financial links between the two jurisdictions".